Rado's Red Ale
Our Irish-style red is crystal clear with reddish hues. Upfront notes of dark caramel with a slightly astringent quality build into bold roasted toffee with nutty undertones. It finishes with a light taste of toasted grain, which lends a characteristic dryness. The English hop varieties come smoothly in the finish without much hop bitterness. A crowd favorite you'll surely enjoy.
Recess IPA
This English/American IPA is light gold in color with a medium-full body. Beginning notes of citrus, tropical fruit and slightly sweet caramel are initially balanced by a floral and grassy bitterness, which is followed by a hint of grapefruit. This is a long-finishing beer that lasts for days.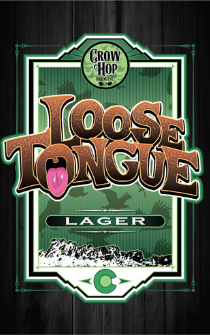 Loose Tongue Lager
An inspired blend of Czech pils enhances our smooth American lager, which is a warm golden color. Wisps of citrus are followed by a clean malt sweetness and a crisp lager finish. The hop blend brings an upfront earthiness, with slightly bitter notes of herbs and grass lingering on your tongue. A bit higher gravity than your traditional lager, but enjoyed by everyone!
Window Screen Wheat
An American Hefeweizen, this unfiltered wheat beer is pale in color with a medium body. It starts smoothly with wisps of banana and then finishes with hints of clove and a light bitterness. Straightforward wheat beer that'll remind you of warm summer nights and wide open doors, no matter what time of year you're enjoying it.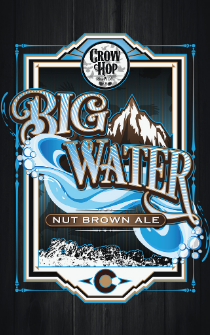 Big Water Nut Brown
Based on a Northern English Brown, this medium-light bodied brew has a deep reddish-brown color. Upfront notes of sweet chocolate, toffee, and nuts are followed up with a hint of roasted bitterness. The blend of American and English hops gives this beer a balanced profile of bitterness, earthiness, and dark fruit.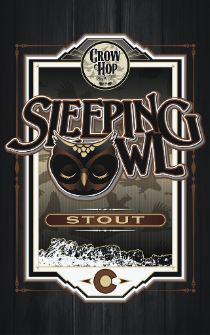 Sleeping Owl Stout
Our Oatmeal Stout is very dark and full-bodied, with predominate chocolate and coffee notes. A smooth, almost silky-like mouthfeel features a bit of noble hop bitterness, maltiness, and some sweetness. You'll discover hints of oatmeal and a little roasted dryness at the very end. Delicious, creamy, and smooth.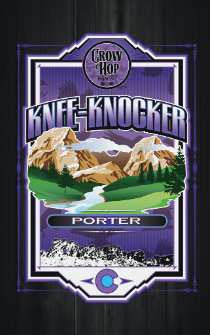 Knee Knocker Porter
Porter is a classic British ale named for the street and river porters who enjoyed it regularly. Our rendition of this comforting brew is designed to align with the modern English Porter style, which fits perfectly with this winter weather. It is a deep brown color with aromas of caramel, chocolate, and a hint of roastiness. The flavor mirrors the aroma, then gives way to a smooth, satisfying finish.